The Lie?

On December 12th, Fox News furnished more proof why seven polls have found that Fox News viewers are the most misinformed. In segment highlighting the current unemployment rate, a Fox News graphic clearly showed the current national unemployment rate of 8.6% is HIGHER than 8.8%, and equal to 9.0%.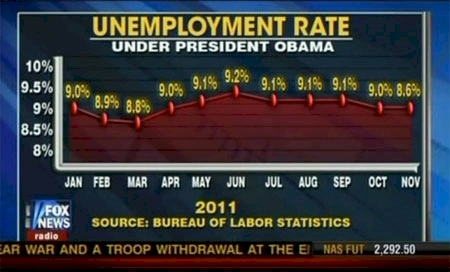 The Truth

The actual Bureau of Labor Statistics

chart shows a completely different unemployment picture.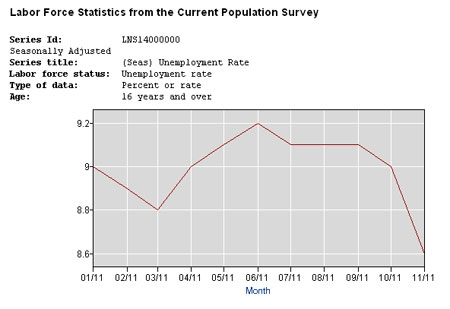 (sources: mediamatters.org/ and ThinkProgress.com )